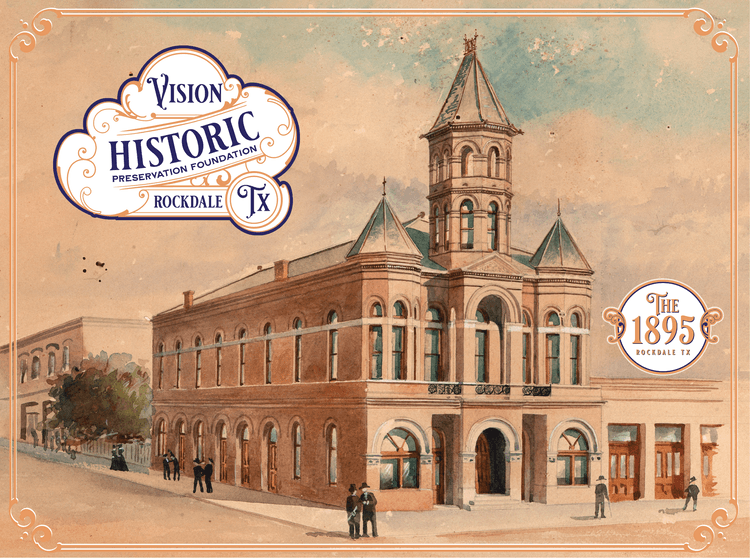 Texas Historical Foundation Director Judy Davis will host a presentation of the organization's January 2022 grant to Vision Historic Preservation Foundation, Rockdale. The grant was awarded in support of the group's efforts to restore Rockdale's 1895 City Hall to it's original design. 
The 125 year old structure has served the town of Rockdale in many ways over the years, acting as a home for such diverse purposes as an opera house, a city jail, and a medical clinic, resulting in additions and remodels that did little to preserve the original architectural vision of prolific Texas designer Arthur O. Watson. 
Vision Historic Preservation Foundation envisioned the structure as the centerpiece for a revitalized downtown, recognizing that honoring the city's past is the foundation for an authentic and meaningful revitalization of the downtown corridor. With this principle in mind, they set about restoring the interior and exterior of Rockdale City Hall to its original appearance and function wherever possible. Granted funds will be used in Phase 2 of the project, focusing on the restoration of the building exterior.
The presentation will take place at the 1895 City Hall in historic downtown Rockdale, Wednesday, December 14 at 11 a.m. If you'd like to attend, please contact the THF office. To learn more about Vision Historic and the history of the 1895 City Hall building, visit their website.