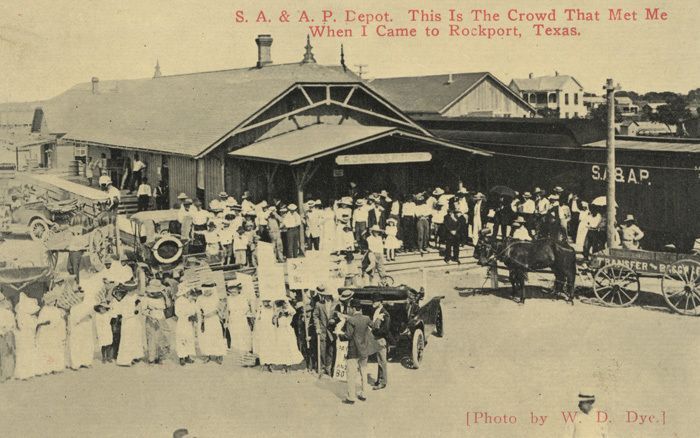 Members of the THF Board will present the Fall 2022 grant to Rockport Cultural Arts District at the Rockport Railroad Depot. RCAD won funds to support their ongoing project to restore the historic former San Antonio and Aransas Pass Railroad Depot, now a museum and hub for heritage tourism in the heart of Rockport's Cultural Arts District.
The San Antonio and Aransas Pass Railroad Depot served as Rockport's stop on the rail line between San Antonio and Corpus Christi, first as a freight line and eventually including passenger service. Its introduction heralded in a new era of modernity and economic growth to the coastal town during the route's operation from the late 1800s through the 1940s, forever altering its trajectory. From the implementation of the rail stop in 1888 and the year 1890, Rockport's population doubled as the town quickly became a destination for tourism and industry.
Seated at the center of the Rockport Cultural Arts District, the Depot now operates as a museum specializing in the region's railroad history and heritage, as well as a space for community events. Like many historic structures on the gulf coast, the Depot was hit hard by Hurricane Harvey in 2017, sustaining extensive damage that has taken years to repair. This grant from the Texas Historical Foundation will be implemented in the final phase of restoring the Depot, with much of the work serving to prepare the space to survive coastal storms and environmental conditions into the future.
To learn more about the history of the Rockport Railroad Depot, visit rockportculturalartsdistrict.com.