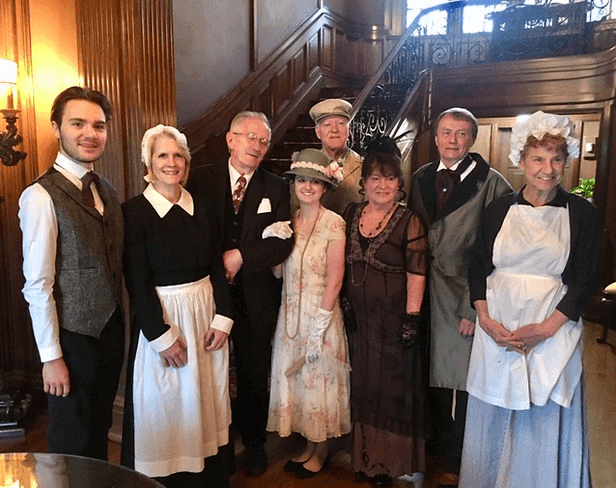 A presentation of the recent Texas Historical Foundation grant to Friends of the Aldredge House will take place Wednesday, May 3 at Dallas' historic Aldredge House. The grant supports the group's beloved Living History Program, in which plays with historical themes tied to the history of the Aldredge home and family are staged, with the house itself in full period detail.
The latest effort from the group is an expanded version of "The Writer and the Rancher," first staged as a Living History production in 2022. The play depicts society life in early Dallas, and illuminates historical connections between the 1917 house and the world of West Texas ranching. Friends of Aldredge House will collaborate with local historical organization Remembering Black Dallas to broaden the scope of the previous production with expanded historical research, weaving together themes of family life, independence, and loyalty against the backdrop of the changing cultural landscape of the Texas frontier at the turn of the century.
Opening in November 2023, play proceeds will benefit the upkeep of the 1917 Aldredge House, a historic house museum and part of the Swiss Avenue Historic District. The house is a rare example of a period structure intact both inside and out, and the only building in the city designed by esteemed Dallas architect Hal Thomson open to the public.
The presentation of the grant will take place at 2 p.m. May 3 onsite, with a tour of the historic house to follow. THF directors and members wishing to attend should contact grants@texashistoricalfoundation.org. Space is limited.
To learn more about Friends of Aldredge programs and the history of the house, visit friendsofaldredge.org.