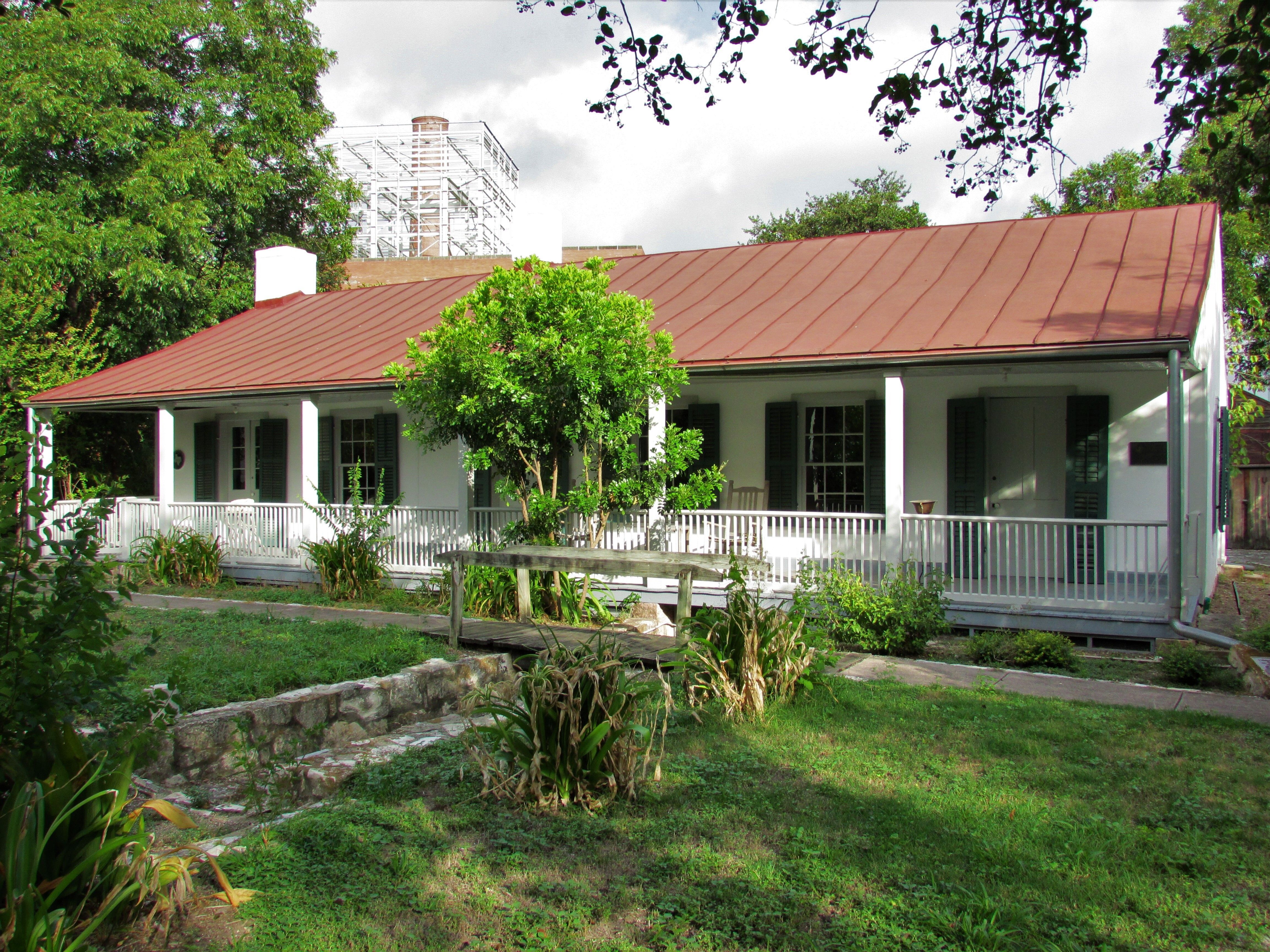 Built between 1840 and 1860, the Yturri- Edmunds House is one of the last surviving adobe block structures in the region. The home was originally constructed as the family dwelling of Manual Yturri Y Castillo, a Spanish born merchant and prominent fixture in San Antonio's civic life in the mid-19th century.
The story of the land and house upon it is a snapshot of the history of San Antonio that encompasses the complex political and trade dynamics between Texas, Mexico, Spain, and the US in the 19th century. Its preservation has been a key focus of the San Antonio Conservation Society since the property was willed to the group in the early 1960s and has since featured heavily in their educational tours program.
A presentation of the 2023 grant from the Texas Historical Foundation will be presented on site 9:30 a.m. on August 3, hosted by THF board members Lewis Fisher and Bill Sibley. Granted funds support repairs essential to reopening the site as a historic house museum following temporary closures caused by Covid.
To learn more about San Antonio Conservation Society's preservation work and the history of the Yturri-Edmunds House, visit www.saconservation.org.