On Friday, March 24, the Texas Historical Foundation held its 4th Star of Texas event at the Hotel Drover in the Fort Worth Stockyards. The Star of Texas Award honors individuals, or businesses, for their exceptional contributions toward preserving the Lone Star State's history and culture while inspiring its future. Past recipients have included Frost Bank, J.P. Bryan, and Red McCombs. For 2023, the prestigious award was presented to the Cavender family. They were selected for their work to preserve the culture of Texas through Cavender's Boot City, an iconic Texas company and leader in the western-wear industry.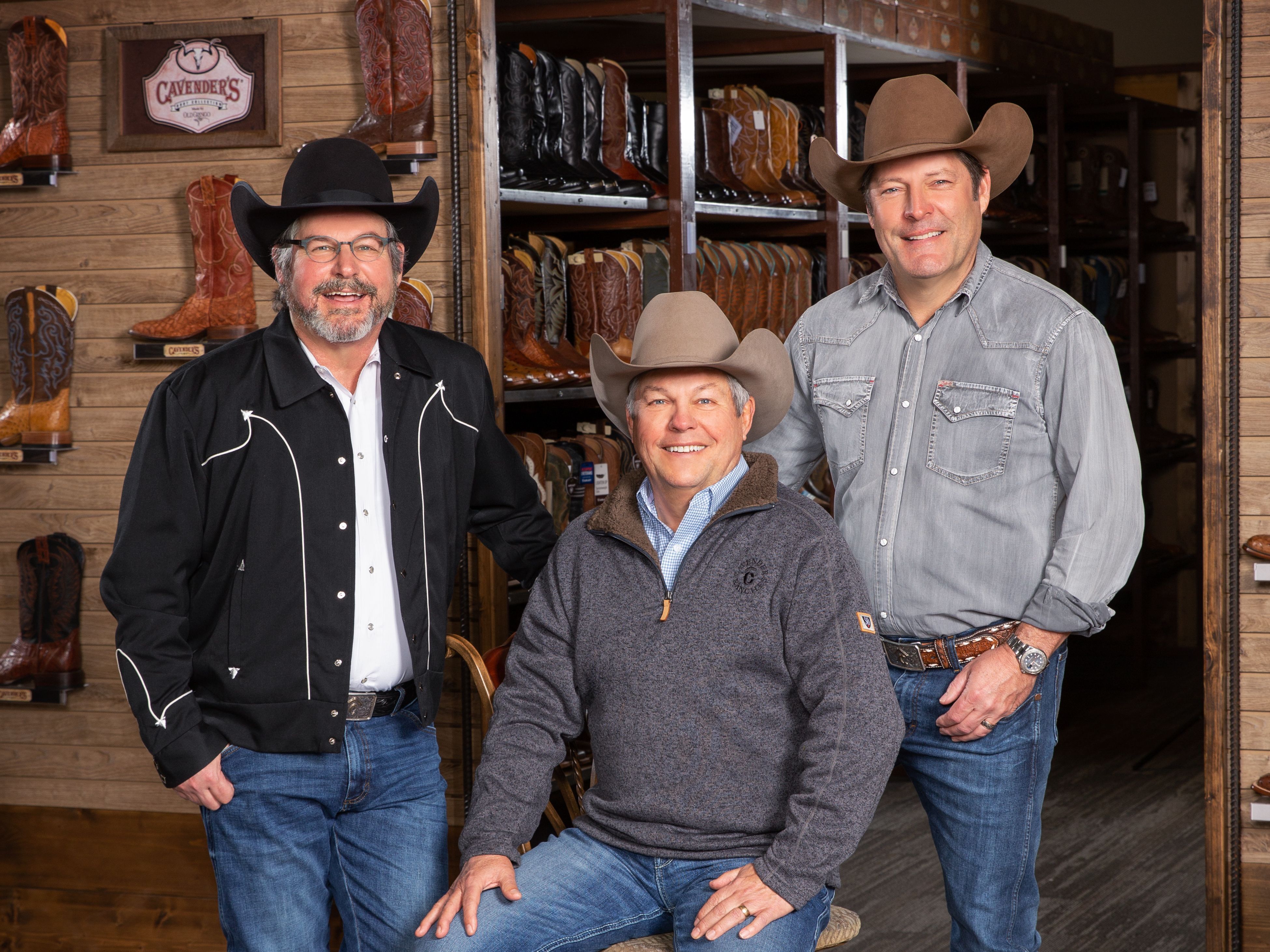 The Cavender family has had a long-standing commitment to the safeguarding of Lone Star traditions, and heritage, ever since James Cavender opened his first clothing store in 1965, in the small, East Texas, town of Pittsburg. Since then, James' sons, Joe, Mike, and Clay, have carried on the family business. The entrepreneurial spirit of the Cavender family, and love of all things Texan, has helped the business grow to 95 stores, in 14 states. Each store promotes the company motto of, "It's not just what we wear…. it's how we live!" This successful business model has included support for statewide causes and advancement of Texas goods, and products, that reflect the Lone Star lifestyle and spirit. What has guided the family, and the company, for almost 60 years, are high standards, hard work, and integrity. These are the hallmarks of the "Texas way" of conducting business.
The sold-out gala of 300 people enjoyed the evening's festivities in honor of the Cavender's. As part of the event, the Tarrant County Sheriff's Department had a mounted patrol greeting guests and an honor guard to present the colors. Entertainment during the reception was provided by musician Monty Dawson and trick roper Ketch Weaver. During the dinner a presentation was given on THF, the Star of Texas history, and the selection of Cavender's for the 2023 award. A film produced by THF was shown telling the Cavender story. After the film, Honorary Event Chair Ricky Bolin gave some comments on the film and working with the Cavender's for many years. Following that our very special guest Governor Abbott gave remarks on the importance of history in Texas and presented Joe, Mike, and Clay Cavender with the Star of Texas Award. After receiving the award, all three gave comments about what it meant to be selected for the award before the event concluded.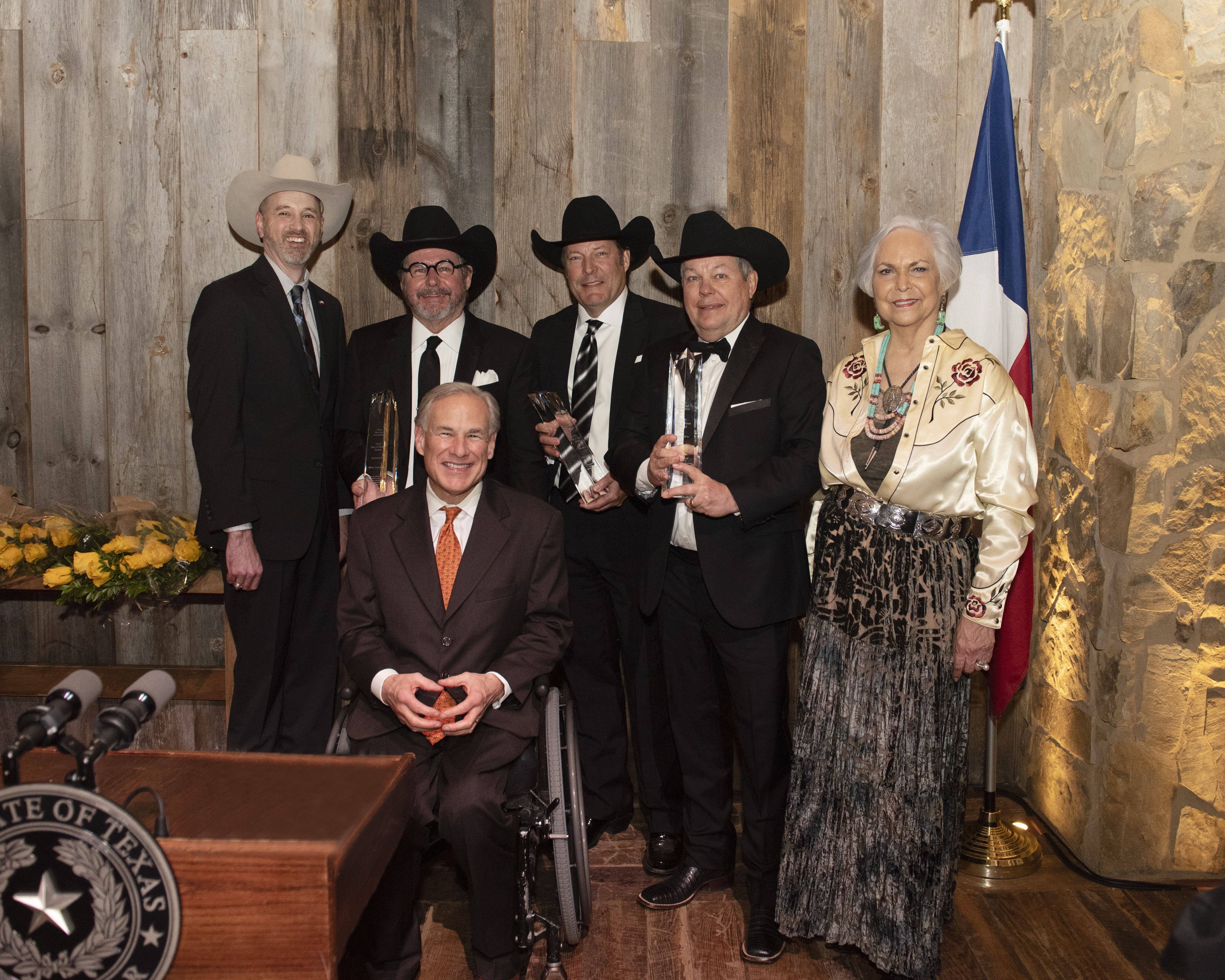 2023 Star of Texas Sponsors:
TEXAS LEGEND SPONSORS
Ariat International
Cinch
Hibbs Hallmark Insurance
The Lewis and Dilworth Family Fund
RESISTOL
Sylvia and John Tillotson
TexasMonthly
Twisted X
Wrangler
TEXAS HERO SPONSORS
Dallas Market Center
Durango Boots
Candyce and Lee Pfluger
R. Watson Boots
TEXAS DEFENDER SPONSORS
Bangs / Biggins / Constanza Families
Bank of America
Holland & Knight
Irwin Management Group of Wells Fargo Advisors
JPMorgan Chase
Justin Brands, Inc.
Leegin and Brighton
LIFE & LAND Magazine
Liz Wahlquist
Old Gringo
Panhandle and Rock & Roll Denim
TYLER TODAY Magazine
UBS
TEXAS SUPPORTERS
Houston Livestock Show and Rodeo