Upcoming Events
A Tribute to Archeologist Dr. Michael B. Collins
Sheraton Georgetown | 1101 Woodlawn Avenue | October 28, 2022, Noon
Click here to reserve a seat or become a sponsor.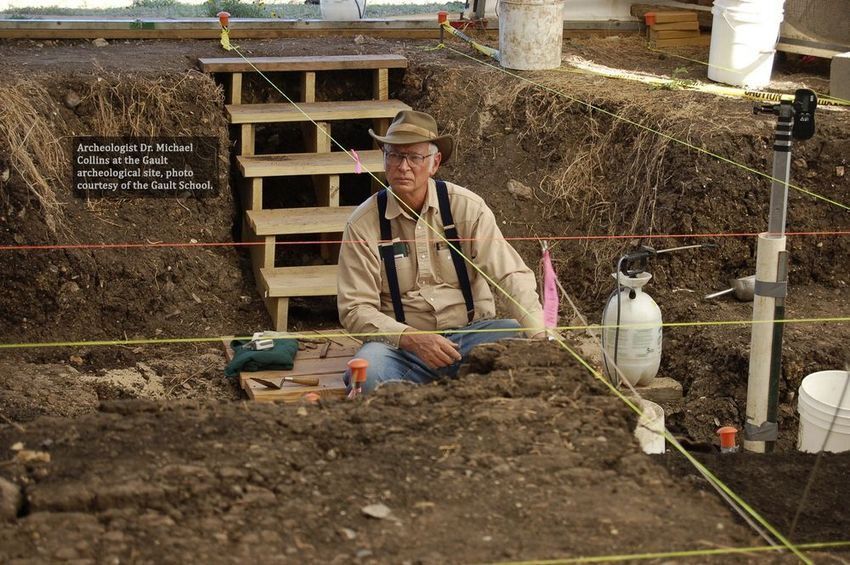 Texas Historical Foundation will host a lunch honoring archeologist Dr. Collins for his extraordinary work studying and preserving the Gault Archeological Site in Bell County, now known as the oldest known site of human artifacts in the Western Hemisphere. With the discovery of artifacts dating back some 20,000 years ago, Gault predates previous scientific estimates of human habitation in the New World by thousands of years.
It is not possible to overstate the importance of these discoveries, and the same can be said of Dr. Collins' vision and dedication. His dogged pursuit took Gault from a place of careless looting and pilfering of precious archeological treasures to one of preservation and education that will benefit generations to come.
The lunch to honor Dr. Collins will be held at the Georgetown Sheraton Hotel & Conference Center, and include a screening of a short excerpt The Gault Film, a documentary by Olive Talley, currently in production.
Click here to reserve a seat or become a sponsor. 
Grant Presentation: Dallas Children's Theater
Dallas Children's Theater | 5938 Skillman Street, Dallas | September 16, 2:30 p.m.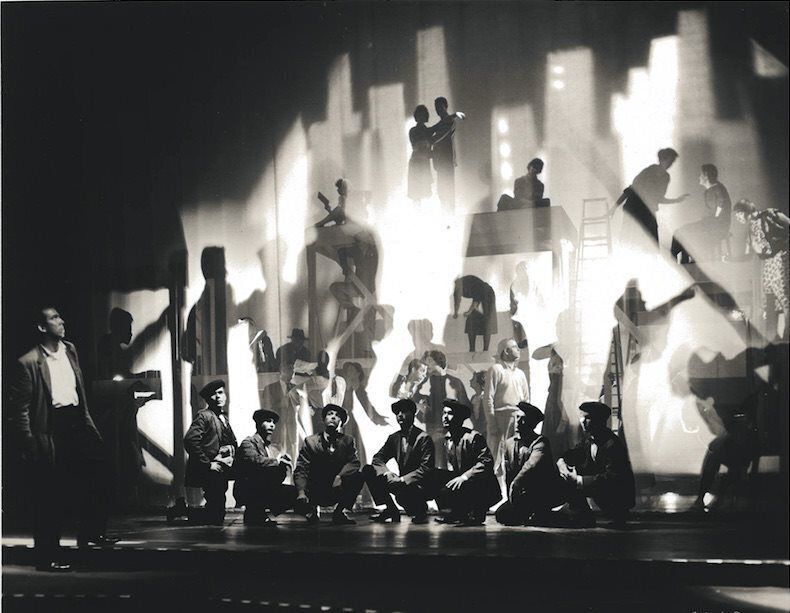 THF Directors Bill Sibley and Liz Wahlquist will be hosting a grant presentation for the Dallas Children's Theater 2:30 Friday, September 16. The $5,000 grant was awarded to DCT in May of 2021 to fund work on the forthcoming biography of American theater firebrand Dr. Paul Baker. 

Dr. Baker founded the nationally recognized Dallas Theater Center in 1959, collaborating with Frank Lloyd Wright to design the iconic Kalita Humphreys Theater that became the institution's home. The Theater quickly became known for its experimental interpretations of classics and groundbreaking applications of design and use of space, bringing Texas to the forefront of modernity in the arts.

A stalwart advocate for arts education, Baker chaired vital theater departments at Baylor and Trinity University, along the way developing the pedagogical method Integration of Abilities, also known as the Baker Method. This method is perhaps his most lasting legacy and has become the framework for many foundational arts courses, among them Dallas Children's Theater founded in 1984 by his daughter Robyn Flatt. 

San Antonio based author Sherry Kafka Wagnor has been commissioned to undertake what will be the first major biography on Baker's life and influence, a draft of which is expected to be completed in September of 2023. 
To learn more about Dallas Children's Theater, visit them online at dct.org. 
GRANT PRESENTATION: PRESERVATION TEXAS
Bassett Farms Visitor Center | 103 N. Narcissus Street, Kosse | September 18, 10 a.m.
A grant presentation for Preservation Texas will be held 10 a.m. Sunday, September 18 in honor of the grant awarded to fund the ongoing rehabilitation of the 1915 White's Hardware storefront in downtown Kosse, part of a project to prepare the building for use as Bassett Farms Visitor Center. Preservation Texas has long been active in the preservation of heritage sites in the region, with their nearby holding Bassett Farms Conservancy being developed for use as a preservation training center.
With the opening of Bassett Farms Visitor Center, Preservation Texas hopes to make use of the space as a regional tourism hub and community space, as well as much needed archive and office space for the nearby Conservancy. 
Click here to learn more about Preservation Texas' projects at Bassett Farms.    
GRANT PRESENTATION: FRIENDS OF THE CORPUS CHRISTI MUSEUM OF SCIENCE & HISTORY
Corpus Christi Museum of Science & History | 1900 Chaparrel Street, Corpus Christi | September 28, 5 p.m
THF Director and Grant Committee Chair Elizabeth Susser will host a presentation to honor recent third-time grant recipient Friends of Corpus Christi Museum of Science & History. The event will take place Wednesday, September 28 at 5 p.m. at the Corpus Christi Museum of Science & History. Friends of CCMSH was awarded $2,500 in July to fund the forthcoming exhibition Museum Live! Nueces Town, featuring live actors depicting historic figures and elaborate set pieces designed to immerse visitors in the experience of pioneer life in Nueces County of the 1800's.
Established in 1957, CCMSH operates as a hands-on science center and planetarium, with a focus on creating STEM based educational programming. Many of their exhibitions are designed with regional students in mind, and offer educational programs year round. Museum Live! is an ongoing series for the Museum, and like other installations before it, the Nueces Town exhibit will engage Corpus area students from a wide array of Costal Bend school districts and after school programs. 
Visit Corpus Christi Museum of Science & History online to view their fall exhibition calendar. 
---
Press Releases
Seven preservation groups in Texas are winners of the latest round of grants from the Texas Historical Foundation. Learn more about the Summer 2022 recipients.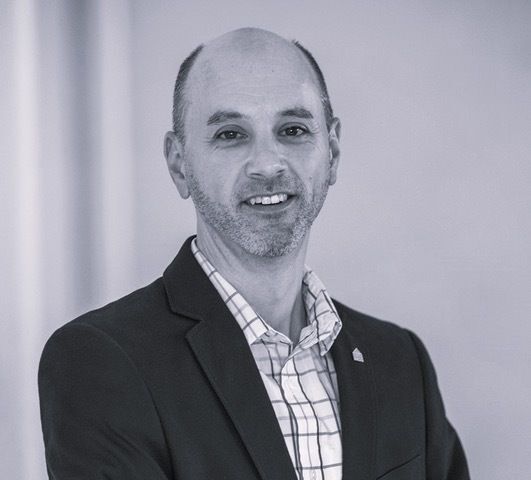 THF names as its new Executive Director, David Preziosi, a 25-year veteran in the field of historic preservation. Preziosi joins THF from Preservation Dallas, where during his tenure as Executive Director he was responsible for preservation, education, and outreach in service of protecting Dallas' historic landmarks.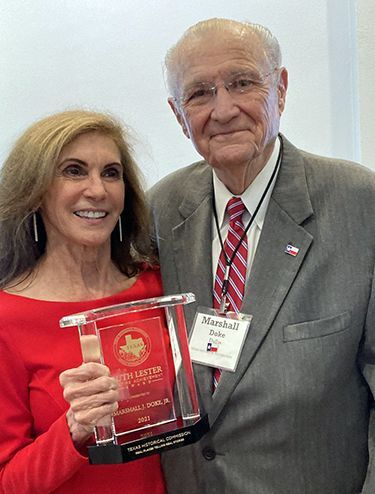 In recognition of his outstanding four decades-long leadership and service to Texas history organizations, Marshall J. Doke, Jr., a retired Dallas attorney, was named this year's winner of the Ruth Lester Lifetime Achievement Award by the Texas Historical Commission.
---