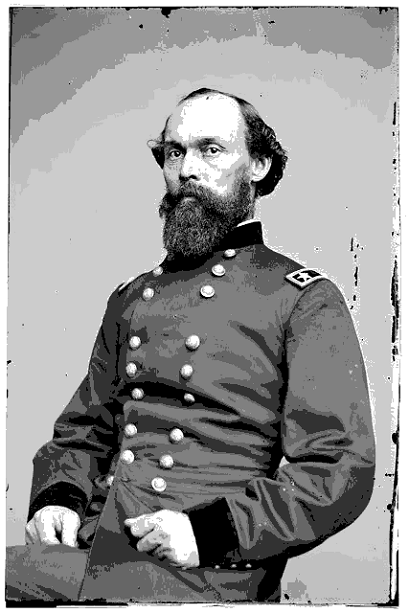 Juneteenth, also known as Emancipation Day, Freedom Day, Jubilee Day, and Cel-Liberation Day, is an American holiday celebrated on June 19th. It memorializes June 19, 1865, when Union general Gordon Granger read orders in Galveston, Texas, that the Civil War had come to an end, and all previously enslaved people in Texas were free.
The Emancipation Proclamation was originally signed by Abraham Lincoln on January 1, 1863, to help end the Civil War by freeing slaves. However, there were too few Union soldiers to enforce the Proclamation, so slavery in Texas continued until after the Civil War ended in 1865 with Robert E. Lee's surrender at Appomattox.
Union soldiers finally arrived in Galveston, in June of that year, where General Gordon Granger read "General Order No. 3" that more than 250,000 Texas slaves were free.
The order stated:
"The people of Texas are informed that, in accordance with a proclamation from the Executive of the United States, all slaves are free. This involves an absolute equality of personal rights and rights of property between former masters and slaves, and the connection heretofore existing between them becomes that between employer and hired labor."
A historical marker sits on the corner of 22nd and the Strand in front of the Ashton Villa in Galveston, marking the location where "General Order No. 3" was read.
Beginning in 1866, African Americans in Houston and Austin memorialized Juneteenth as a day to celebrate their new freedom. In 1980, Texas became the first state to mark Juneteenth as a state holiday.
"By celebrating Juneteenth we celebrate the many black Texans who not only endured, but survived and created a community whose legacy of accomplishments will extend far beyond their lifetimes." Ron Goodwin, told Texas Highways magazine this month.
The Texas Historical Foundation funds Texas' Black History
In celebration of Juneteenth, the Texas Historical Foundation (THF) remembers the numerous grants it has awarded to African American history preservation projects during its 66-year history. Here are a few outstanding grant recipients.
Zion Hill Missionary Baptist Church (ZHMBC) and Mt. Zion Cemetery, Colmesneil: THF awarded ZHMBC a grant in 1992 to restore the steeple of one of the area's earliest African American churches. A second award funded a Texas State Historical Marker for the cemetery, established circa 1850.
 
The R. F. Hardin Museum, Brownwood: In 2002, THF awarded a grant to the former Rufus F. Hardin High School to restore the school as a museum honoring the history of its African American students, teachers, and founders. Another grant was given in 2006 to weatherproof and stabilize the museum, including work on the shell of the building, floors, wall, roof, and windows.
 
Rice University, Department of Earth Science, Houston: THF granted funds in 2009 for radiocarbon dating and grain size analysis at the Wyatt Chapel Cemetery, on the edge of Prairie View A&M University. This area had been a burial ground for slaves from the Liendo and Alta Vista plantations. The Wyatt Chapel Cemetery project is a great example of THF's support for archeological and geological projects.
 
The Blackshear/O.L. Price Ex-Students Association, Taylor: In 2010, THF recognized the Dickey House, which was included in Preservation Texas's 2008 Most Endangered Places listing, with a grant to develop a preservation plan for the house for use as a museum.

Further funding was awarded in 2011 in the form of a matching grant for architectural fees for the Dr. James Lee Dickey House project.

2012 funding continued the restoration of the Dickey House, highlighting Dr. James Dickey's contribution to the health and wellness of his community.
THF awarded its fourth grant to the Dickey House project in 2017 to stabilize the Dr. James Dickey homestead, which is now known as the Dickey Museum & Multipurpose Center Inc. THF made another grant award in 2018 for a preservation consultant to provide rehabilitation services to the museum.
The Community Archaeology Research Institute, Houston: In 2010, THF awarded the Institute grant assistance for the composition of a "Historic Context Document" for archeologists to use when conducting African American archeology projects in Texas.
 
Buffalo Soldiers National Museum, Houston: THF provided a 2012 grant award for producing virtual website tours of some of the museum's extensive collection focusing on African American military service in Texas and the United States. The museum is reopening this weekend after coronavirus closures, so now is a great time to visit.
 
Rutherford B. H. Yates Museum (RBHYM), Inc., Houston: A 2017 THF grant assisted with contractor fees and student intern assistance on a restoration project to add roof protection to the J. Vance Lewis Homestead from 1907. THF awarded a further grant to the museum in 2017 to assist with continued archaeological excavations in Houston's 4th Ward/Freedmen's Town, cataloging and preserving artifacts and displaying them for the public. Read more about the Yates Community Archeology Project here.
 
San Augustine Legacy Group, San Augustine: THF awarded the group a grant in 2017 to restore the Lewis Railroad Hotel. It was a boarding house for African American railroad workers as late as the 1970's. The hotel is now a museum and gathering place for tours, events, and education. The San Augustine Legacy Group says,

"This project is a victory for justice, racial reconciliation, and diversity, and represents how far this community has come since the time when dedicated, hardworking African Americans were threatened because of the color of their skin."
The Texas Historical Foundation is grateful to you, its supporters, who made these projects possible. Your generosity preserves the history of Texans of all races, religions, and backgrounds. We wish you a joyous Juneteenth 2020!