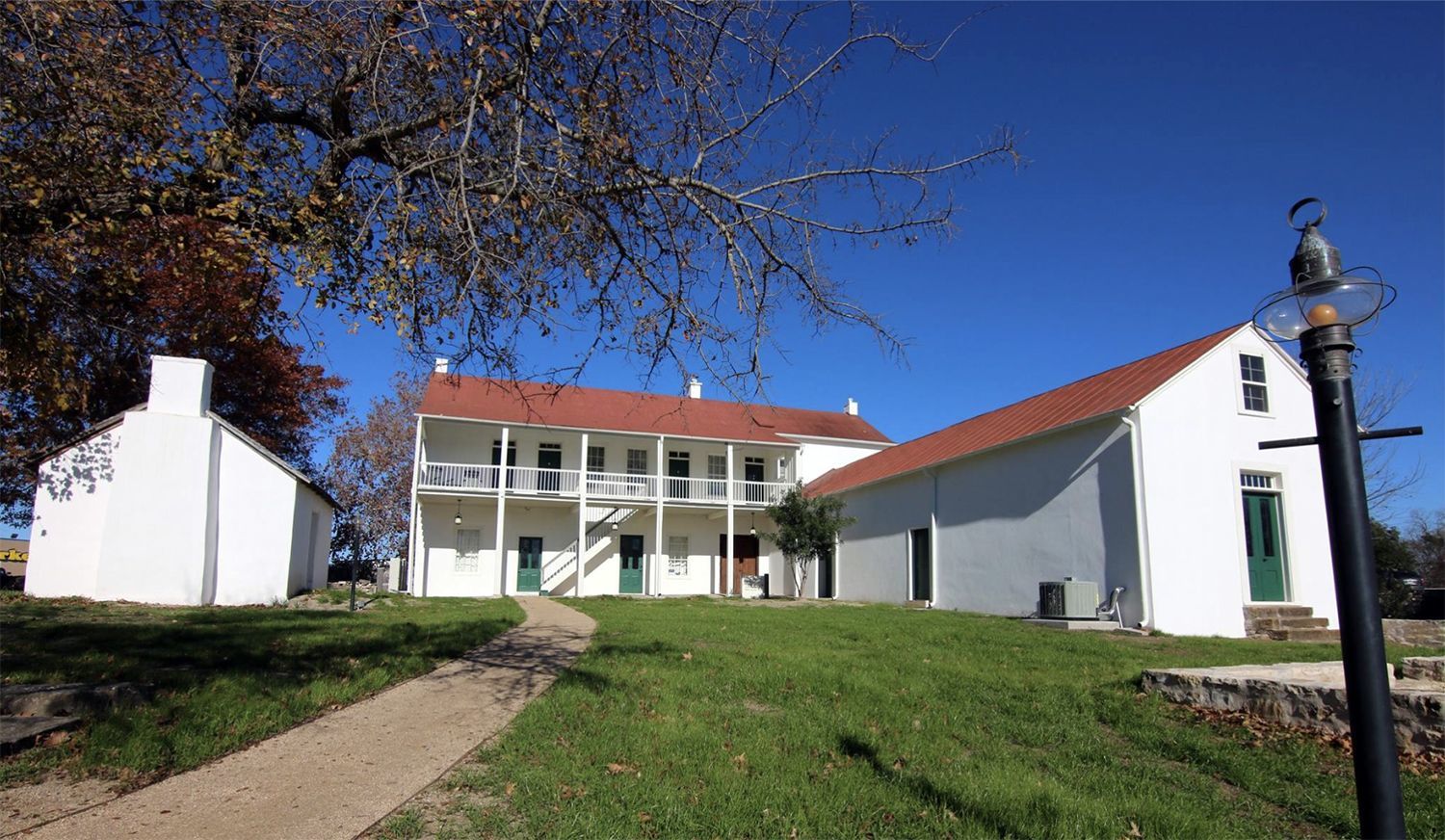 "Tell me and I forget. Teach me and I remember. Involve me and I learn." – Benjamin Franklin
At the Landmark Inn State Historic Site in Castroville, outside of San Antonio, the staff seeks to blend information with activities for its youth visitors. They know that children who are involved in history really learn. Employees understand that history is essential to all but that it's especially important to establish an early connection with young visitors. Therefore, personnel work diligently to adapt offerings depending on age and context.
School tours used to comprise a large portion of youth visitors to the site. Since the pandemic emerged in March 2020, however, local districts have said that in-person field trips may not be possible until late in 2022. Each fall, the property offered Pioneer Days to demonstrate historic skills and crafts. School tours, including visits for home-schooled students, occurred on Friday, and a Family Day, was held on Saturday.
Without formal school tours, though, site staff quickly adapted to online delivery. Electronic resources were scaled to TEKS (Texas Essential Knowledge and Skills) for elementary, middle, and high school students and can be found here. Staff also provided webinars. So far, those have featured a reading of popular children's books with activities sent out to registered participants.
By far, the Landmark's most popular program for children is Kid Fish, which began in 1993 as a partnership with Boy Scouts of America. Today, Kid Fish partners include Texas Parks and Wildlife Inland Fisheries, Texas Game Wardens, and the nonprofit Friends of Landmark Inn. In 2021, despite the lingering pandemic and a historic snowstorm, Landmark Inn welcomed its largest crowd in almost 10 years to the event. During the program, children learn how to fish from game wardens and adult volunteers but also are told about the long history of fishing in the Medina River (the Landmark sits on its banks), from pre-contact inhabitants to present. Both body and mind learn as one in this annual special event. One of the children present in 1993 grew up to become a game warden and came back to staff Kid Fish in 2020 and 2021.
Perhaps the most endearing children's program, though, began with a simple request from Daniel Grabitske, the site manager's son, who was just nine years old at the time. The young historian wanted to give tours. As the Landmark Inn State Historic Site is a state historic property, the public expects accuracy and a certain level of hospitality and professionalism. David Grabitske agreed to allow his son to give a Kid Tour (named with respect to Kid Fish) provided Daniel wrote his own script and auditioned before the site's educator. Once she was satisfied with his presentation, the staff began to market Daniel's tours, as his studies allowed.
When asked why he wanted to participate, the youngster said, "History is important and cool for kids because it is about things we don't know—but should [because those things affect us today]." On his tours, he likes to point out parts of the Landmark Inn story that are different from what someone is likely to see today—like the cedar shingle roof on the site's 1849 detached kitchen—not at all like the metal roofs of most other buildings at the historic property or around Castroville.
One of Daniel's favorite group tours took place in February 2021 when the Children of the Republic of Texas came. On that day, Daniel was in the midst of like-minded young historians who all explored the buildings together and enjoyed, "doing history"—the very goal of the Landmark Inn State Historic Site's plan to blend information with activity.
Thanks to Dr. David Grabitske, site manager at the Landmark Inn State Historic Site, and Daniel Grabitske for this blog content. Castroville and the Landmark historic property have some of the state's best-preserved Alsatian-style architecture. Most of the area's original settlers were immigrants from Alsace, a region in France.