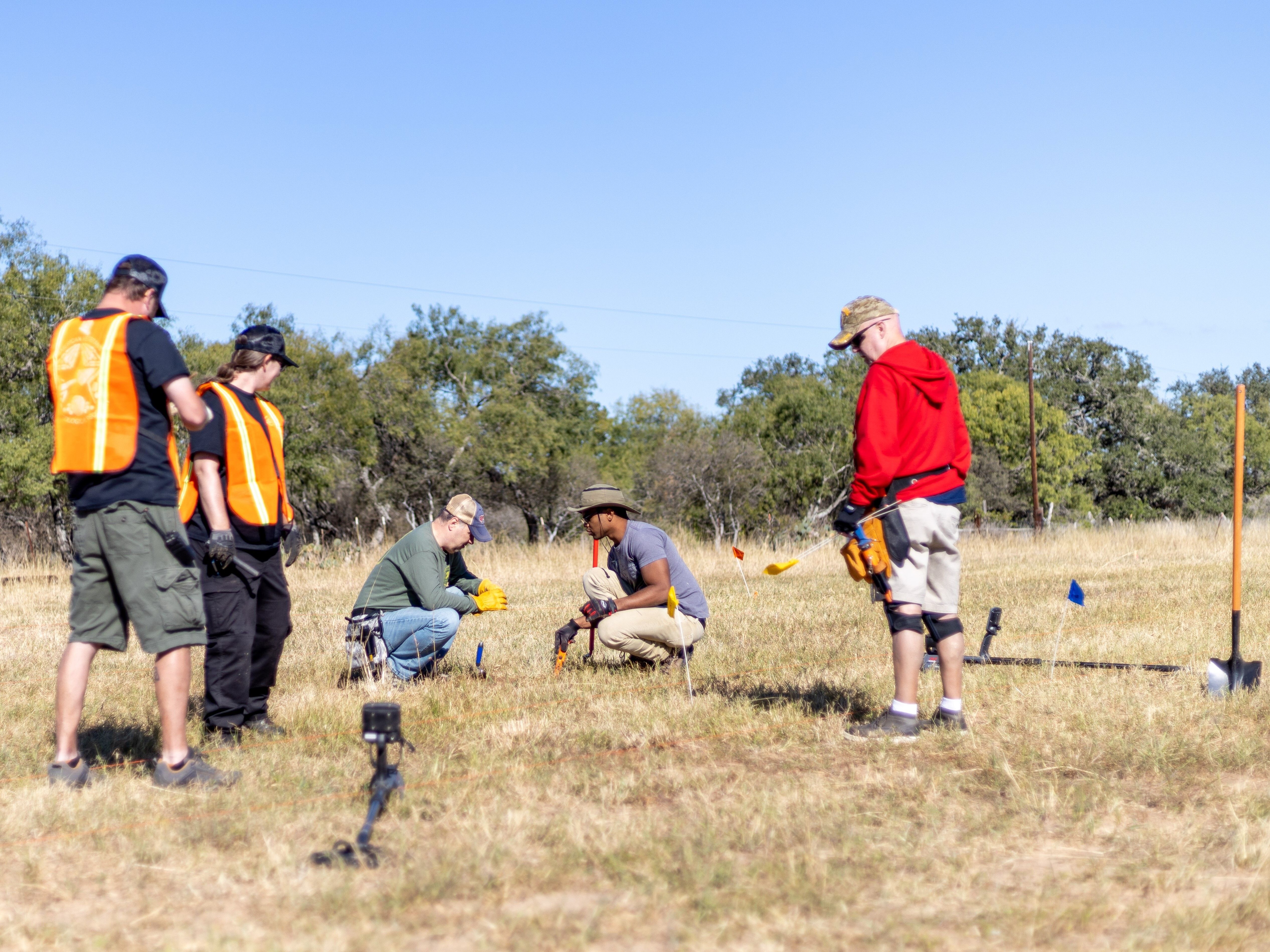 The Battle of Medina occurred in 1813 – a turbulent time in American history when America was embroiled in the War of 1812, Mexico was fighting for its independence from Spain, and the Texas Revolution was still decades away. That year, however, a chain of events would alter the course of Texas history and set the stage for Texas' own independence years later.
That August around 1,400 Anglos, Tejanos, Indians, and former Royalists united in their ambition to end Spanish rule in the region. Calling themselves the Republican Army, they planned an ambush of approaching Spanish Royal Army forces along the Medina River, just south of San Antonio. Unfortunately, they were spotted by Spanish scouts the day before, and the trap was reversed by Spanish Royal General Joaquín de Arredondo in what became known as the Battle of Medina. The fighting was over in just four hours, and historians believe that less than 100 republicans escaped the bloodiest battle ever fought on Texas soil. Arredondo forbade the burial of the slain fighters, and nine years passed before their remains were buried.
It is hard to believe that a battlefield as significant and large as Medina could be lost. Arredondo engaged his troops in a ruthless campaign of fear to quash the growing spirit of rebellion after the battle, stifling historic knowledge of the event. Two markers claim to be near the battlefield, but no definitive evidence has ever been found to confirm the locations, leading researchers to suspect that the battlefield was somewhere else.
Finally in 2022, history podcaster Brandon Seale spearheaded an effort to find the lost battlefield once and for all. He partnered with American Veterans Archaeological Recovery (AVAR), and the Finding Medina Project became part of AVAR's Rehabilitation Archaeology Program, a remarkable initiative that provides American veterans with "a supported opportunity to excel in the exciting, challenging world of archaeological fieldwork." The positive mental health benefits for participating veterans are evident, and a recent study indicated that 68% of the participants experienced a reduction in symptoms of anxiety, 72% experienced a reduction in symptoms of depression, and 85% experienced a reduction in symptoms of stress. Texas Historical Foundation awarded AVAR a grant in 2022 to support travel and lodging for participating veterans during the field research phase.
According to AVAR CEO and Principal Investigator Stephen Humphreys, fieldwork focused on systematic metal detection surveys of three sites using standardized high-end equipment in planned coverage patterns, and artifact locations were recorded and mapped. "The recording and analysis process is what allowed us to combine solid information from two field seasons to see the concentration of 19th-century munitions," Humphreys explained.
The team's findings were compelling. The areas around the two existing markers showed negative results, which Humphreys says shows "the lack of 19th-century material culture that one would expect to find at a conflict site." A third site, chosen based on the most recent scholarship of the battle, revealed a concentration of 26 munitions appropriate to the early 19th century. Future seasons of the project will focus on this promising area.
The Battle of Medina has been called the "first Texas revolution," and it is notable that some survivors went on to fight for Texas' independence in 1836. We look forward to hearing more about this project as the archaeological investigation continues, and hope that one day soon the mystery of the lost battlefield can be solved.
For a deep dive into the history of the Battle of Medina and the modern archaeological search for the battlefield, listen to the first season of Finding Medina on Apple and other podcast platforms. To learn more about American Veterans Archaeological Recovery and their many projects nationwide, please visit their website.
All photos provided by American Veterans Archaeological Recovery.