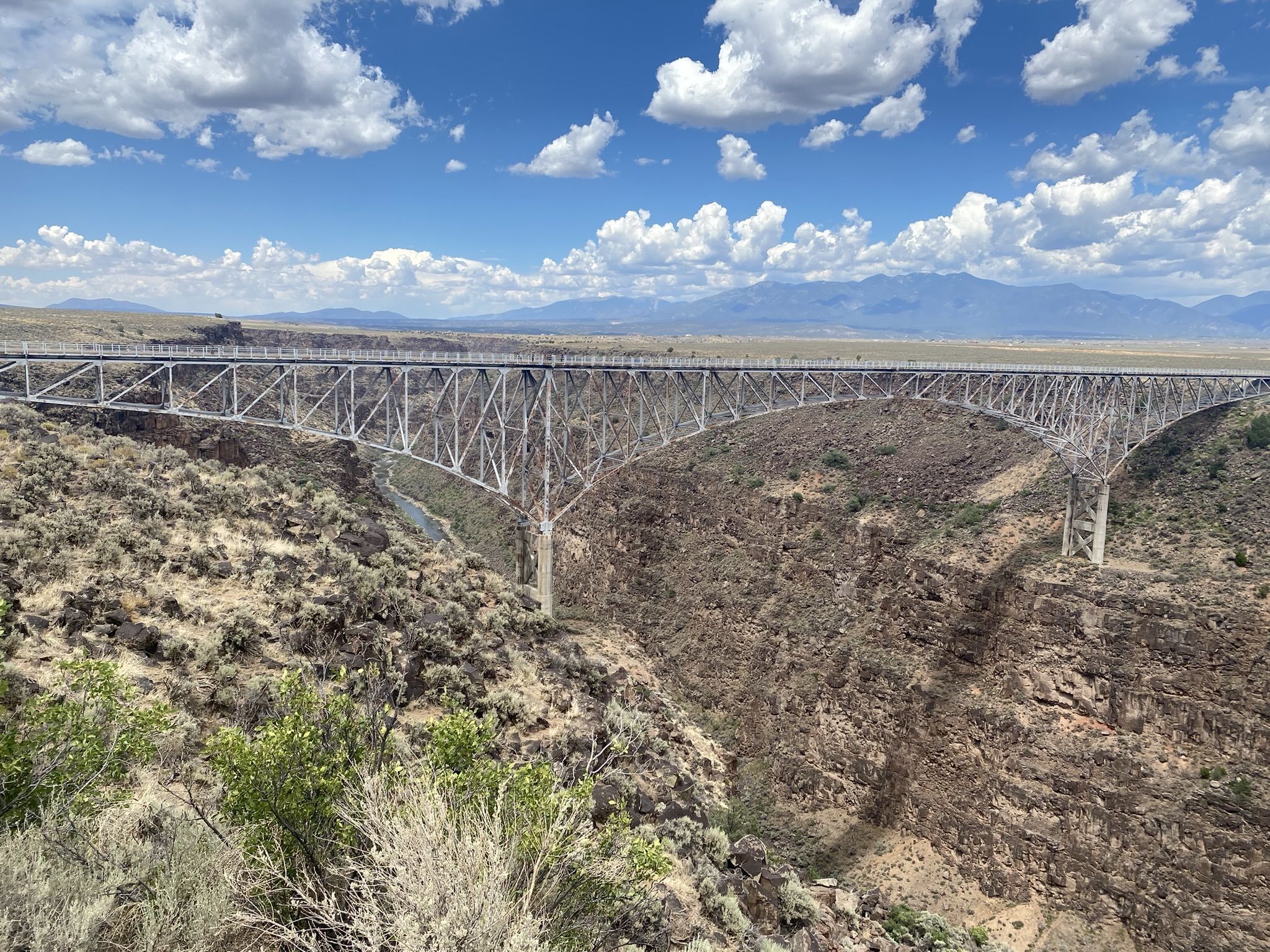 Did you know that the western border of the Republic of Texas (1836-1845) once extended all the way to the Rio Grande River in northern New Mexico and Colorado?
The Republic of Texas formed in April 1836 following the Tejano's victory in their fight for independence from Mexico, and the boundaries of the newly formed sovereign state were declared soon after. The eastern boundary along the Sabine River and northeastern boundary along the Red River remained the same since they were already under the Republic's control, but Texas lawmakers extended the western border into parts of modern-day New Mexico and Colorado where the land was disputed with Mexico. The Rio Grande river formed a natural boundary for this declaration.
When the United States annexed Texas in 1845 and declared it the 28th state in the Union, the disputed western territory included in the annexation sparked the Mexican-American War, which lasted from 1846 to 1848. The war ended in Mexico's defeat, and the Rio Grande became the official western boundary of the United States by the Treaty of Guadalupe Hidalgo. The treaty also gave Mexico's northern territory that was located in modern-day New Mexico and California to the United States.
This border held until the Compromise of 1850 pushed Texas' western border back east, establishing the familiar shape of Texas that we all know today. All of New Mexico was then designated as a United States territory until it was also admitted into the Union in 1912.
Texas Historic Foundation directors held their summer board meeting in Taos, New Mexico on Saturday, July 22, 2023, approximately 10 miles inside the former Republic of Texas' western border. We had a chance to visit the Rio Grande Gorge Bridge during the visit. Enjoy the photos, which were taken from the former Mexican territory side looking towards the former Republic of Texas.
Pictured: The Rio Grande Gorge Bridge and valley in Taos, photos by Jennifer Solomon; Republic of Texas 1845 Map Source: Charles Kendall Adams, A History of the United States.