4th of July Parade & Historic Marker Dedication, New Braunfels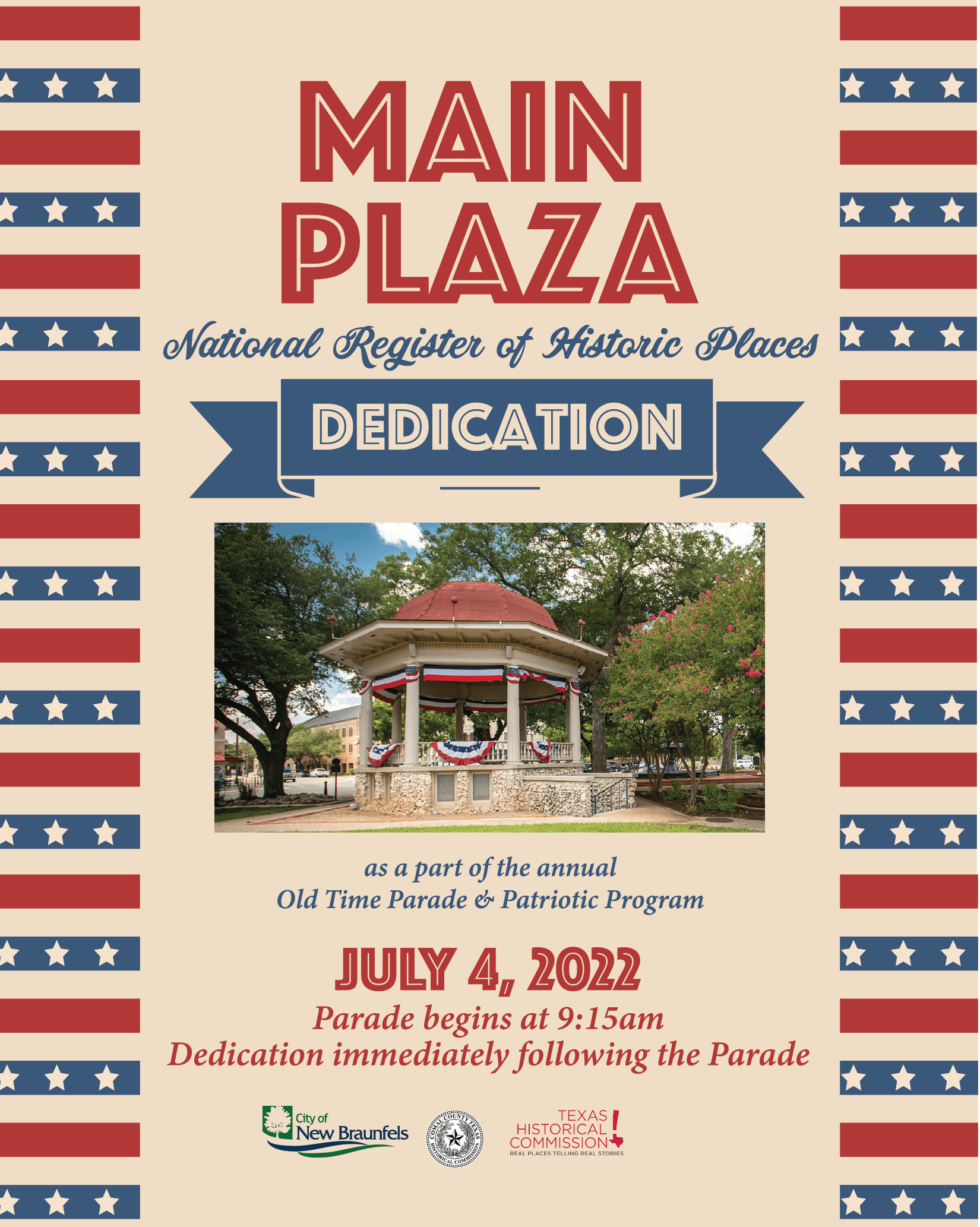 A plaque dedicating the Main Plaza in Downtown New Braunfels as part of the National Register of Historic Places will be unveiled during a ceremony July 4th, 2022.
The National Historical Commission, in association with the Texas Historical Commission, will officially bestow the honor during a ceremony at the Main Plaza bandstand following the Sophienberg Museum's 4th of July Old Time Parade & Patriotic Program, which gets underway at 9:15am on the streets of downtown New Braunfels. Special guest speaker David Vela, former Acting Director of the National Parks Service, will join City of New Braunfels and Comal County officials for the unveiling ceremony.
The National Register of Historic Places is the official list of historic places in the U.S. worthy of preservation. Authorized by the National Historic Preservation Act of 1966, the National Park Service's National Register of Historic Places is part of a national program to coordinate and support public and private efforts to identify, evaluate, and protect America's historic and archeological resources.
"New Braunfels already celebrates the Main Plaza as a historic part of our city, but having it officially recognized by the National Park Service is a great reminder of the Plaza's history and significance to our community," said New Braunfels Parks and Recreation Director Stacey Dicke.
Again, the dedication of the Main Plaza into the National Register of Historic Places is set for July 4th, 2022, at the Bandstand immediately following the conclusion of the 4th of July Parade.