Exhibit Premier: The Great Storm of 1900, Galveston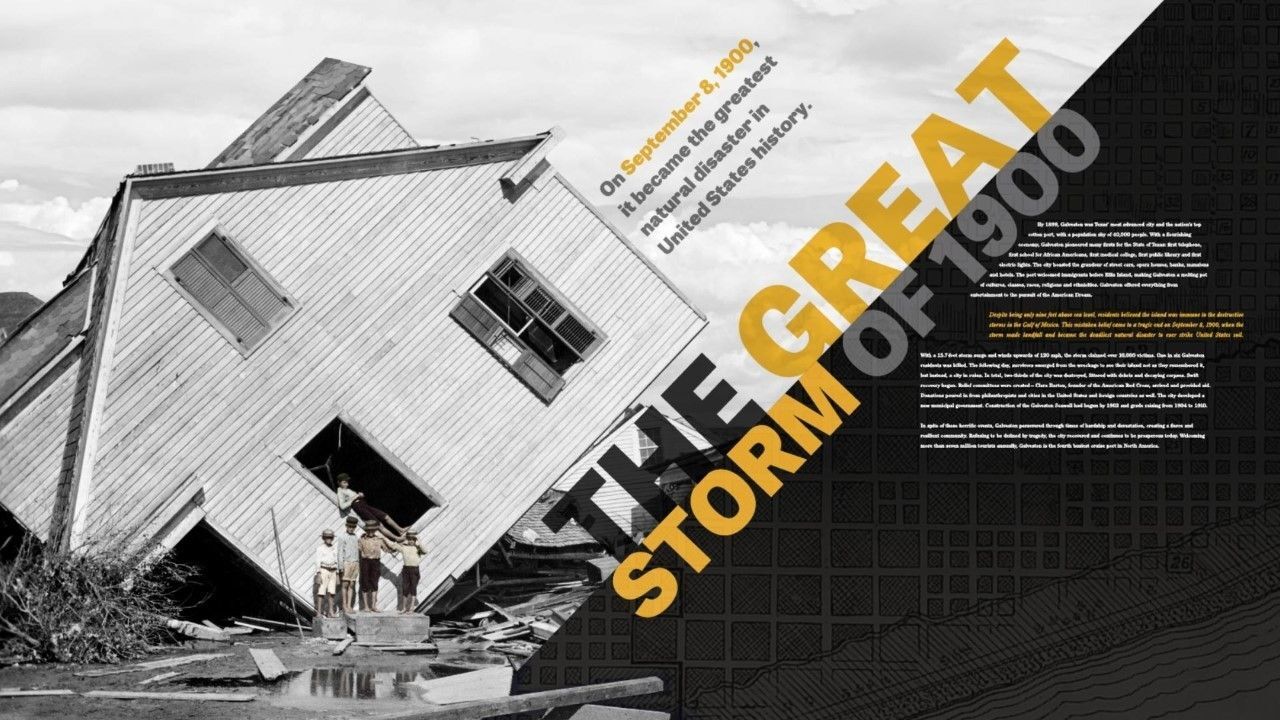 Premiering September 8, the 122 year anniversary of the 1900 Storm, visitors will be able to experience the impacts of this historic natural disaster through The Great Storm of 1900, a brand new, interactive exhibit in Rosenberg Library's fourth floor Harris Gallery. The exhibit will feature oral histories, a memory wall of victims, and a never before seen collection of black and white photographs.
"I hope that everyone comes," said Rosenberg Library Museum Curator, Ivy Albright. "Not only is the 1900 Storm still heavily researched and talked about, it is a vital part of Galveston Island history. It is personal to every resident and has instilled a sense of community, pride, survival, and perseverance."
While information on the storm has been available to access in archives and databases, this exhibit will be a library first, offering an immersive and more accessible experience. Photographs and oral histories will guide people through the difficult days after the storm and
the slow clean up afterward. An 8-year-old's handwritten account will be on display, showing her unique perspective of the disaster. Intentionally added to the exhibit is also the memory wall where visitors can read the individual names of storm victims. While somber, the hope is to evoke a sense of empathy and survival after loss - something Galveston is well acquainted
with.
"Placed around town are plaques identifying buildings and homes that withstood the storm. Locals have stories about ancestors who survived or perished. The community deserves to have this space as a place of remembrance," said Albright. "This will also be the first time the Museum allows visitors up to the fourth floor since the COVID-19 pandemic."
This permanent exhibit will be available to visit Monday through Saturday, 9 AM – 5:45 PM at 2310 Sealy in Galveston, Texas.