Braniff Style Tour: The History & Legacy of Dallas' Hometown Airline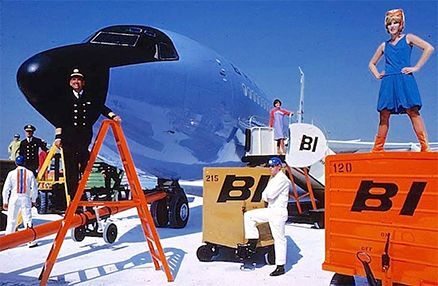 THF Executive Director and Braniff Airways Foundation Board Member David Preziosi will share the story of one of the most groundbreaking airlines in history—Dallas' Braniff International—during an upcoming program. The event, sponsored by Braniff Airways Foundation and the Dallas Historical Society, will also include a discussion by Betty Green Bateman Atkinson whose historic 1965 landmark court case paved the way for flight attendants to continue flying after marriage.
The program is set for 6:00 p.m. on November 15, 2022, at the Hall of State Auditorium, 3939 East Grand Ave., Dallas. While the limited-seating event is free, registration is required. Click the link below to RSVP!
Image courtesy of Braniff Airways Foundation